Yakutat hosts a variety of excellent breaks and the view is second to none. Are those bear tracks on the beach? Yep. Now you know you're in Alaska...
Water temps are mild spring through fall and swells are fairly consistent. When the spring melt is on, the question is not whether there are good waves or not - the question is whether you need a snow mobile or boat to get to them!!!
Mmmmmm, hot showers!
Because of the complexity of putting these packages together we do require a 25% non-refundable deposit to guarantee your dates.
Come join us in Yakutat for your surfing adventure; it will be a trip to remember for the rest of your life. We are looking forward to accommodating all of your future vacation needs in Yakutat.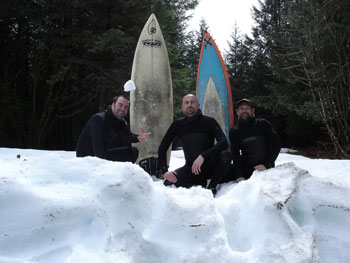 John Morris, Ben Yenter and Scott Whitlow.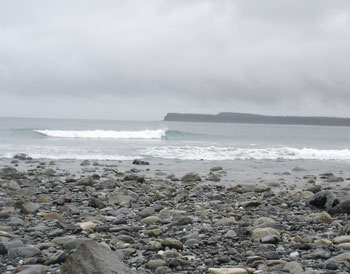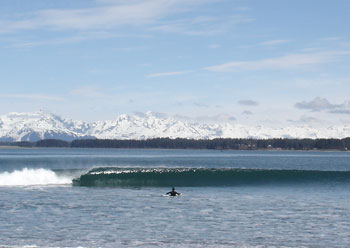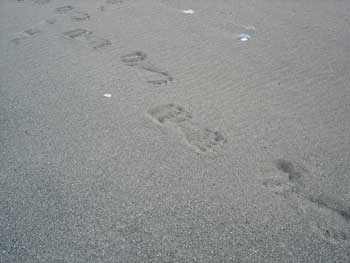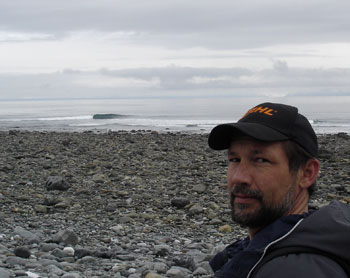 Red Roof B&B Phone: (907)784-3297
Email: redroof@yakutatlodging.com